Car Wash Vacuum Parts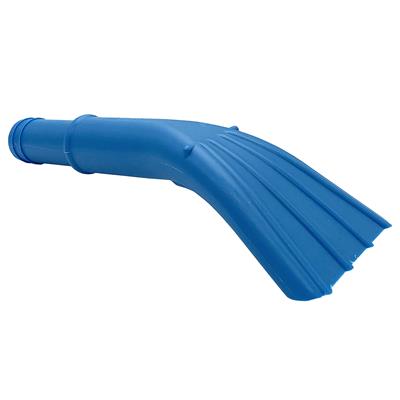 Our Car Wash Vacuum Hoses have smooth interiors to insure efficient air flow. Our carefully designed exterior ridge creates the lightest and most flexible hose available on the market. The likelihood of kink or crush is simply eliminated with these benefits. These hoses are ideal for wet/dry vacuums in car wash, commercial, and industrial applications. Mr. Nozzle's line of hardworking claw nozzles and crevice tools are manufactured from high density polyethylene for long life and maximum durability.
Smooth-Bor® Vacuum hose incorporates an innovative I-Beam design which combines flexibility with durability for a hose that is tough yet light weight and easy to use. Manufactured from copolymers of polyethylene, Smooth-Bor® vacuum hose is available in a wide range of colors.
The crevice tools are the most popular vacuum tool for those hard to reach places. The slim line design allows you to efficiently vacuum narrow areas. Mr. Nozzle's line of hardworking crevice tools is manufactured of high density polyethylene for long life and maximum durability and Made in USA. The vacuum nozzles are the most common used vacuum tool in car washes today! Available two different connection sizes. Mr. Nozzle's line of hardworking claw nozzles are manufactured of high density polyethylene for long life and maximum durability. Made in USA